Max. aantal deelnemers: 8
Voorheen bekend onder de naam: Analyzing Data with Power BI (DA-100)
Schrijf je in voor deze 4-daagse training en leer alles over Power BI zoals Data voorbereiden, data modeleren, maken van measures, optimaliseren model, maken rapporten, maken dashboards, maken en beheren workspaces, beheren datasets, row-level security.
Resultaat
Je weet hoe je security standards moet implementeren
Je hebt geleerd hoe je rapporten en dashboards

beheert en implementeert om vervolgens te delen met anderen en je hebt geleerd hoe je gepagineerde rapporten maakt binnen de Power BI-service 

Na afloop ben je goed voorbereid op het PL-300 examen
Voor wie
Deze training is voor de Informatie Analyst, de BI Developer en de BI Specialist.
Praktisch
Deze training duurt 4 dagen
De prijs van deze training 1995 euro per persoon voor een open training  of prijs in overleg voor een besloten training op een door de klant gekozen locatie
Je kunt deze training zowel online als op locatie volgen
Nodig tijdens de training: een laptop 
Wanneer op locatie zal er lunch aanwezig zijn
Bekijk het programma
Tijdens de Analyzing Data with Power BI training komen de volgende onderwerpen aan bod:
Module 1: Get Started with Microsoft Data Analytics
Data Analytics and Microsoft
Getting Started with Power BI
Module 2: Prepare Data in Power BI
Get data from various data sources
Optimize performance
Resolve data errors
Module 3: Clean, Transform, and Load Data in Power BI
Data shaping
Enhance the data structure
Data Profiling
Module 4: Design a Data Model in Power BI
Introduction to data modeling
Working with tables
Dimensions and Hierarchies
Module 5: Create Measures using DAX in Power BI
Introduction to DAX
DAX context
Advanced DAX
Module 6: Optimize Model Performance
Optimze the model for performance
Optimize DirectQuery Models
Create and manage Aggregations
After completing this module, you will be able to:
Understand the importance of variables
Enhance the data model
Optimize the storage model
Implement aggregations
Module 7: Create Reports
Design a report
Enhance the report
Module 8: Create Dashboards
Create a Dashboard
Real-time Dashboards
Enhance a Dashboard
Module 9: Create Paginated Reports in Power BI
Paginated report overview
Create Paginated reports
Module 10: Perform Advanced Analytics
Advanced Analytics
Data Insights through AI visuals
Module 11: Create and Manage Workspaces
Creating Workspaces
Sharing and Managing Assets
Module 12: Manage Datasets in Power BI
Parameters
Datasets
Module 13: Row-level security
Security in Power BI
Hoe werkt het aanvragen van een training?
Na het verzenden van een aanvraagformulier komt een van onze medewerkers met je in contact voor het inplannen van de training en voor het opvragen van de factuurgegevens. Het is mogelijk om de training op een van de volgende manieren te volgen: online, E-mergo kantoor of incompany. Afhankelijk van de gekozen optie hanteren wij bepaalde voorwaarden voor het leveren van deze training.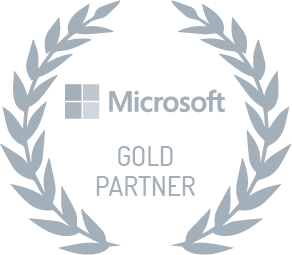 Incompany
Al onze trainingen zijn ook incompany te volgen. In overleg kunnen wij het door ons gebruikte materiaal afstemmen op de behoeftes van jouw bedrijf. Denk hierbij bijvoorbeeld aan extra tijd om specifieke onderwerpen te behandelen, het toevoegen van extra voorbeelden of het overslaan van bepaalde onderwerpen. Neem hiervoor contact op met onze Academy.