Let op: Deze training wordt in het Engels aangeboden. De trainer verstaat wel Nederlands.
This 4 day course will discuss the various methods and best practices that are in line with business and technical requirements for modeling, visualizing, and analyzing data with Power BI. This course will also explore how to implement proper security standards, how to manage and deploy reports and dashboards for sharing and how to build paginated reports within the Power BI service and publish them to a workspace for inclusion within Power BI. After completion you will be prepared for the Microsoft DA-100 exam.
Duur: 4 dagen
Prijs: 1995 euro per persoon voor een open training of een prijs in overleg voor een besloten training op een door de klant gekozen locatie
Vorm: Online of op locatie
Taal: Engels
Voor wie: Informatie analyst, BI Developer, BI specialist
Onderwerpen: Data voorbereiden, data modeleren, maken van measures, optimalizeren model, maken rapporten, maken dashboards, maken en beheren workspaces, beheren datasets, row-level security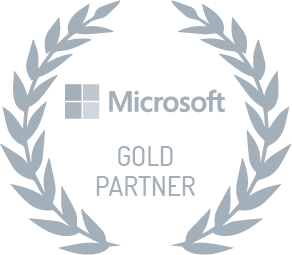 Hoe werkt het aanvragen van een training?
Na het verzenden van een aanvraagformulier komt een van onze medewerkers met je in contact voor het inplannen van de training en voor het opvragen van de factuurgegevens. Het is mogelijk om de training op een van de volgende manieren te volgen: online, E-mergo kantoor of incompany. Afhankelijk van de gekozen optie hanteren wij bepaalde voorwaarden voor het leveren van deze training.
Bekijk alle onderwerpen
Module 1: Get Started with Microsoft Data Analytics
Data Analytics and Microsoft
Getting Started with Power BI
Module 2: Prepare Data in Power BI
Get data from various data sources
Optimize performance
Resolve data errors
Module 3: Clean, Transform, and Load Data in Power BI
Data shaping
Enhance the data structure
Data Profiling
Module 4: Design a Data Model in Power BI
Introduction to data modeling
Working with tables
Dimensions and Hierarchies
Module 5: Create Measures using DAX in Power BI
Introduction to DAX
DAX context
Advanced DAX
Module 6: Optimize Model Performance
Optimze the model for performance
Optimize DirectQuery Models
Create and manage Aggregations
After completing this module, you will be able to:
Understand the importance of variables
Enhance the data model
Optimize the storage model
Implement aggregations
Module 7: Create Reports
Design a report
Enhance the report
Module 8: Create Dashboards
Create a Dashboard
Real-time Dashboards
Enhance a Dashboard
Module 9: Create Paginated Reports in Power BI
Paginated report overview
Create Paginated reports
Module 10: Perform Advanced Analytics
Advanced Analytics
Data Insights through AI visuals
Module 11: Create and Manage Workspaces
Creating Workspaces
Sharing and Managing Assets
Module 12: Manage Datasets in Power BI
Parameters
Datasets
Module 13: Row-level security
Security in Power BI
Lees meer over de trainer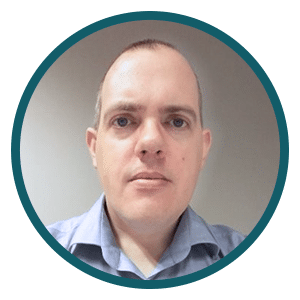 Guy Meintjes is a certified Microsoft trainer and experienced consultant. He has several Microsoft and Qlik certificates and has even been a co-author of some of the Qlik exams. Guy has been active in this field since 2005 when he started his career in South Africa where he worked with several Microsoft technologies. In 2014 he started working for Qlik as Trainer and Training Manager in the Middle East. In 2017 he moved to Europe when Qlik asked him to become their Principal Technical Trainer. In 2020 Guy joined E-mergo to work as a Trainer and Consultant for Microsoft and Qlik technologies. Currently his time is split between working as a Qlik Consultant for Philips and providing Microsoft training and workshops such as 'Analyzing data with Power BI' and 'Dashboard in a Day' sessions.